iDRAW - Shop drawings and drafting services online
Get the top-notch services with each order.
Have your drawings done with the leading software and latest technology so your work always goes smooth and is completed without problems.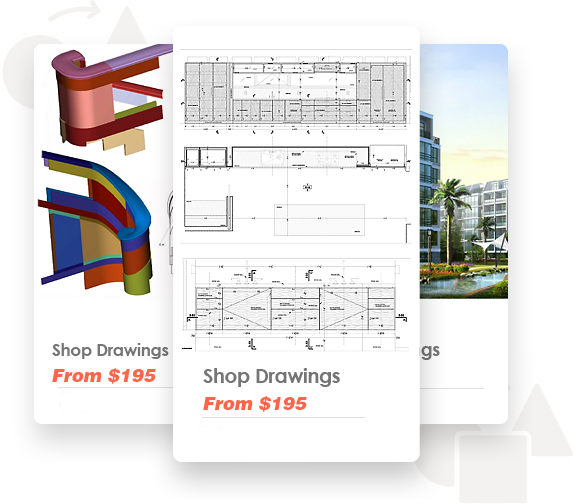 These [structural steel shop drawings] look great.
Brian Lundberg, Cedroni Associates, Inc., MI

Many thanks, payment has been sent."
Nicholas Kilner, Designer, NY