Idrawpro.com: EZ order pro drawings & graphic online
How It Works
Get started

Tell us what you need done, get free quotes in minutes.

Get free quotes

choose the best offer, and let us do the rest

Get Started

Get the job done

monitor progress, review and pay only for work you approve.
Quick & easy ordering
Introducing Order Timeline. Place the order, chat, review and pay online with ease. It's quick and convenient!
Dedicated account management​

Consolidated Invoicing and billing
Secure online payments
24/7 support
Enterprise security
Get Started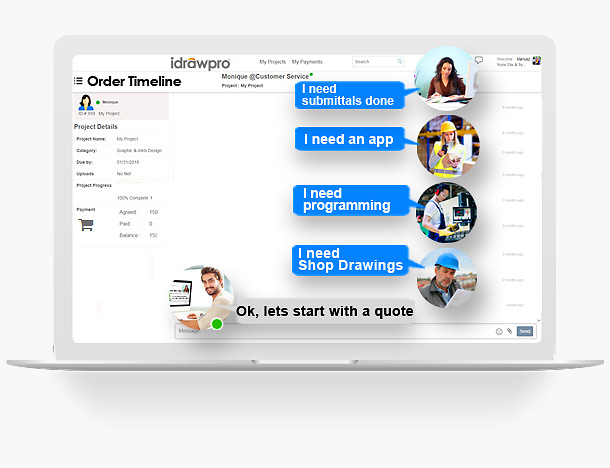 Useful tools to wow your ordering experience.
Track progress, communicate, share, and get instant support. Always know what's going on with your project, what is getting done and what still needs doing.
Use our free image/pdf editor to add comments to your order and send it to us with just one click.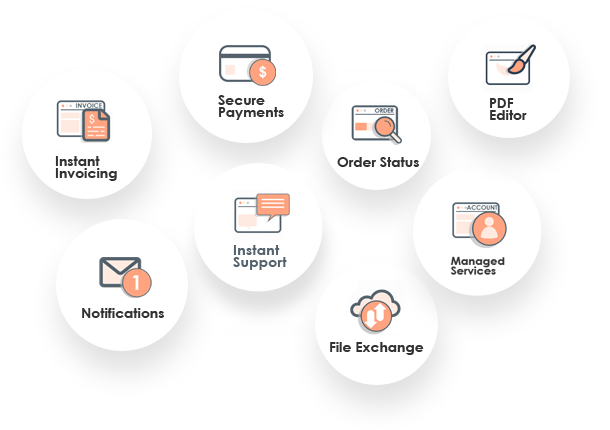 Case Study. Bluestone Panels Shops
"We need shop drawings for 2 1/2" bluestone panels including the anchorage engineering and cut tickets"
Shop Drawings​

CAD
Engineering
View More
These [structural steel shop drawings] look great.
Brian Lundberg, Cedroni Associates, Inc., MI

Many thanks, payment has been sent."
Nicholas Kilner, Designer, NY

You're in good company.
Join growing number of businesses ordering services on Idrawpro.




​